About Lee's Nursery & Landscaping
Rock Hill's Established Landscape Design & Installation Company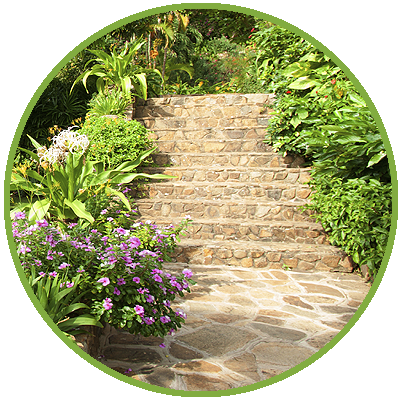 These days, it seems like anybody with a rake and a wheelbarrow can call themselves a landscaper. However cheap their services may be, it won't compare with the work you get from a professional landscape contractor.
Lee's Nursery & Landscaping is an established landscape installation company that serves the Rock Hill, SC area. We have 30 years of experience creating beautiful outdoor spaces throughout the Carolinas. Our award-winning designs have a reputation for wowing our clients…at a surprisingly affordable price. Call us at 803-329-4392 to schedule your free consultation.
We believe that creating a beautiful landscape requires precise planning, preparation, and plant selection. If done properly, the results of landscaping work can seem almost magical. We'll give the same time and attention to your job as other landscapers would to an exotic vacation resort or golf course. You deserve to have a paradise in your own backyard and we're here to make it happen.
Our design philosophy is centered around the relationship between our team and you, our customer. Our friendly staff believes in taking the time to get to know you before they start the job. This high level of communication continues throughout the entire landscape design and installation process. Our workers will always show up on time and with a positive attitude. We take great care to respect your property and keep our job sites clean. Our goal is to create a great experience from start to finish, leaving you with a beautiful yard you'll enjoy for years to come.
We offer complete landscaping services, including landscape design, illustration, and installation.
We select only the best plants and trees for use in your landscape. Tropical landscape work is our specialty, including the installation of palm trees.
We enhance the overall look of your yard through hardscapes to create a true outdoor living space. This can include outdoor lighting, water features, fireplaces, patios, walkways, and retaining walls.