Amazing Palm Tress Grown at Our Nursery in Rock Hill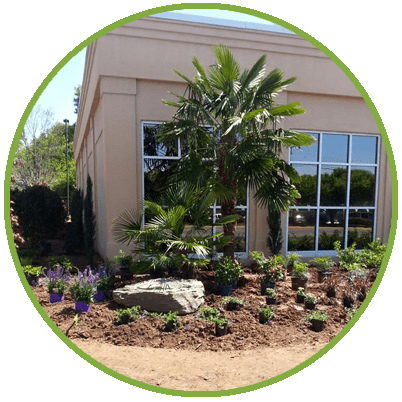 Palm trees bring the beauty of the tropics within steps of your home. Add these to your landscape and you're doing more than just planting a tree. You're creating a paradise you can enjoy at a moment's notice. It's like being on vacation without ever having to leave your house!
Lee's Nursery & Landscaping sells and installs two types of palm trees for residential landscaping. Our landscape design experts will find ways to incorporate palms to add tropical beauty to your outdoor spaces. 
Call us today at 803-329-4392 to schedule a free consultation and see how you can add a resort-like feel to your own home.
Check out our palm tree planting guide below for helpful care tips:
Palmetto Tree (Sabal Palmetto)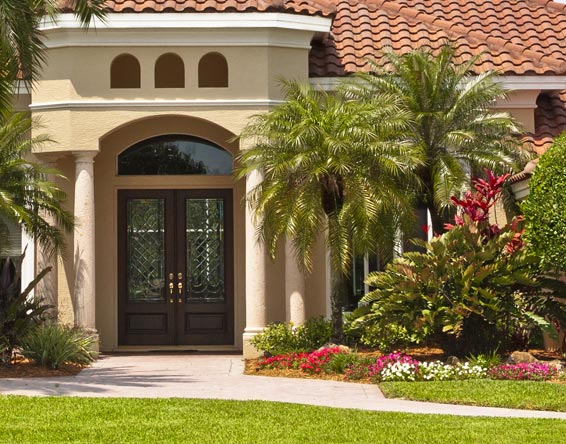 The palmetto tree is quite beloved in our part of the world. Also referred to as the cabbage-palm, sabal palm, or Carolina palmetto, this is the state tree of South Carolina. You'll find it on the state flag as well as at many homes around the state.
These trees are native in the lowlands and coastal areas of the southern United States. However, these trees are hardy and very adaptable to our area's weather and ground conditions. The key is to have your palmetto trees professionally installed by a landscaping firm that specializes in tropical plants. Lee's Nursery & Landscaping has the expertise to give your palmettos the best chance for success.
If you'd like to add the natural, tropical beauty of palmetto palms to your landscape design, call us to schedule a consultation. We'll help you make the most of this investment in your landscaping.
Windmill Palm (Trachycarpus Fortunei)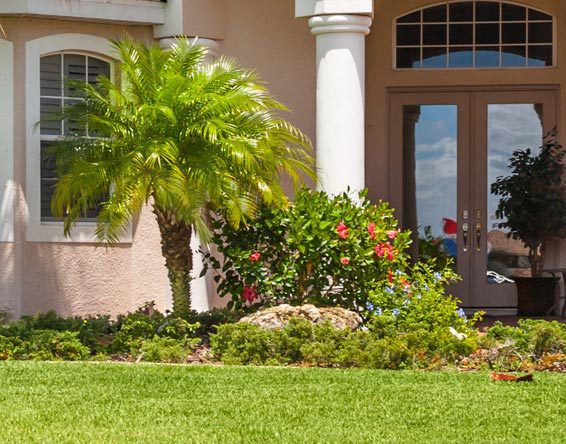 The windmill palm, also known as the Chinese windmill palm or Chusan palm, is native to Asia but also works well in our part of the Carolinas. In fact, it is one of the hardiest palm trees you can install at your home. It not only tolerates our summers but performs well during the winter. Its performance in all types of weather conditions makes the windmill one of the favorite types of palm trees landscapers use.
The landscape designers at Lee's Nursery & Landscaping will evaluate your yard and help you decide where to place your palm trees. We'll also give you our professional recommendation on which type of palm would work best in your landscape. Get started by giving us a call today!
Pindo Palm / Jelly Palm (Butia Capitata)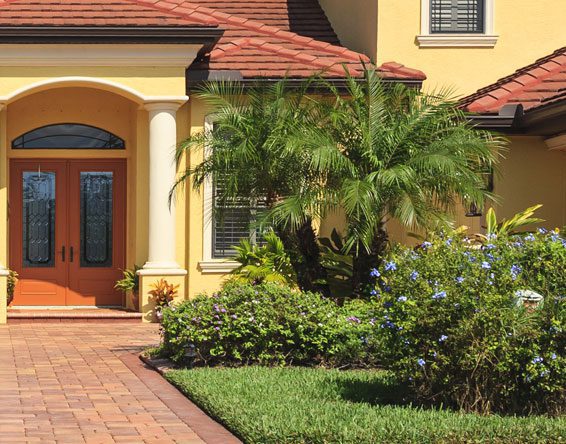 The Pindo palm, also known as the Jelly Palm, is native to central and South America. The flowers of this palm tree can be white, yellow, or red. The Pindo palm also has leaves that curl, giving it an interesting look. Another cool feature of the Pindo palm is the fruit that it bears. Many people make jelly from the fruit from this palm tree (which is why it's also called the Jelly Palm). The Pindo palm is one of the hardiest varieties for cold climates and can withstand temperatures as cold as -10C.
If you'd like to add the Pindo palm to your home's landscape, the professional landscapers at Lee's Nursery & Landscaping in Rock Hill can help you decide where to plant the tree and provide you with detailed palm tree care instructions.