Shop Our Plant Nursery & Add a New Dimension to Your Outdoor Spaces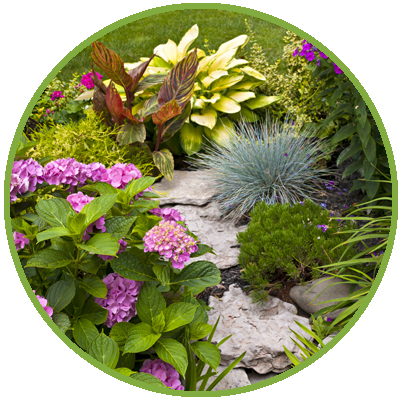 Landscaping is about so much more than your lawn. Plants and trees can add new dimensions to your outdoor spaces. Lee's Nursery & Landscaping has an in-house plant nursery to guarantee that we're using the freshest, highest-quality flowers, trees, and shrubs in your yard. Combined with our creative vision and technical know-how, we can revitalize your existing landscape. Talk to us and find out how we can give your property a totally new look!
Plants add color and depth to all types of landscaping features. We carefully select the plants we use in borders, flowerbeds, and other areas of your yard. Then we'll help you understand how to fertilize and water them to get them growing fast. Our landscape designers are able to create just about anything you have in mind using plants and shrubs like knockout roses, nandinas, camellias, and other deciduous and evergreen plants. Just give us a few ideas of the look you're wanting and we'll do the rest!
Trees are the perfect accent for many landscaping projects. The trick is to carefully select tree varieties that will succeed in your particular environment.
Lee's Nursery & Landscaping can make recommendations based on our 30 years of experience serving the Rock Hill, SC area. We often use cherry trees, dogwoods, crepe myrtles, maples, magnolias, and live oaks. We'll help you find the right tree for the right spot in your yard. Our goal is to plant trees that will last for generations!
What if we told you that you could feel like you were on vacation without ever leaving your backyard? Adding palm trees and other tropical plants to your landscape will create a paradise within steps of your home.
We've specialized in tropical landscaping work for years and know what it takes to get these types of plants to grow in our region. We've had great success with windmill, pindo, sago, and palmetto palms; canna lilies; hibiscus; banana trees; and a variety of grasses. If you want to upgrade the landscaping around your pool or create a totally new oasis, give us a call!